Homemade Apricot Jam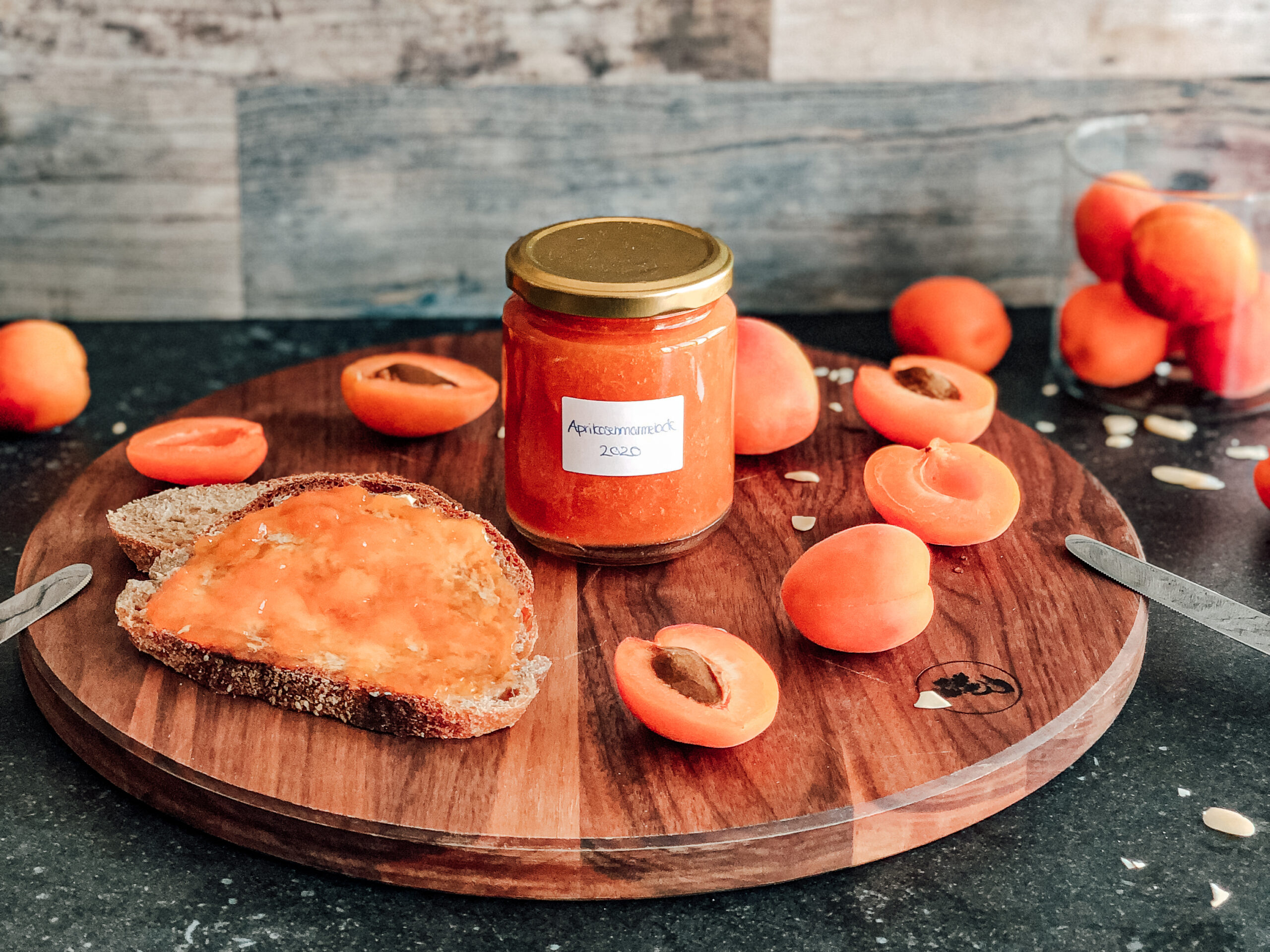 What do you need for your breakfast? Are you a cereal lover or do you like some bread with some yummy jam? If you are the second type, this blog post is for you!
We love bread or buns with jam or nutella on the weekends! During the week we sometimes go without some breakfast and sometimes it will be a yoghurt, oatmeal or a chia pudding. But on the weekends, jam is so necessary for a good and big breakfast!
We always had selfmade jam at home and therefore it is just normal to us to make our own jam. There are two types that are not allowed to miss in our fridge: strawberry and apricot! For Marie, apricot is one of the best jams there is, it is just the right mix between sweet and sour!
Homemade jam tastes just so much better than some jam from the store and one of the best benefits is that you know what is in your jam and that is really not much! Fruit and sugar, basically!
If you have never tried it yourself, you should really give it a try! It doesn't take long and you will be so happy when you eat some bread with your own jam – it is the perfect way to start in the day!!!
Now is just the right time, as you still can find apricots on the farmer markets or in the supermarket. Grap some the next time you are at the market and then you are halfway there 🙂 Look at the recipe and you know we are telling the truth!
The trick that you need to keep in mind is if you don't eat all the jam at ones, place the still sealed glases in the freezer. This will help you keep the jam as colorful as it is in the beginning.
Homemade Apricot Jam
Ingredients
1000

g

apricots

500

g

preserving sugar

(Gelierzucker 2:1)
Instructions
Wash the apricots and cut them in half or quaters. Remove the kernels.

Place them in a pot and add the preserving sugar. Mix it together.

Now heat it up until it boils and stir it the whole time.

As soon as it boils set a time for 4 minutes and reduce the heat a bit.

Keep stirring. When the time is over, test if the texture gets sticky (geliert).

If you like your jam smooth, blend it now.

Now it's time to fill the jam in the glasses. Close them with the lid and turn them upside down.

Let it cool down and then enjoy the jam. If you want to store it and you would like that the color stays as orange, store them in the freezer.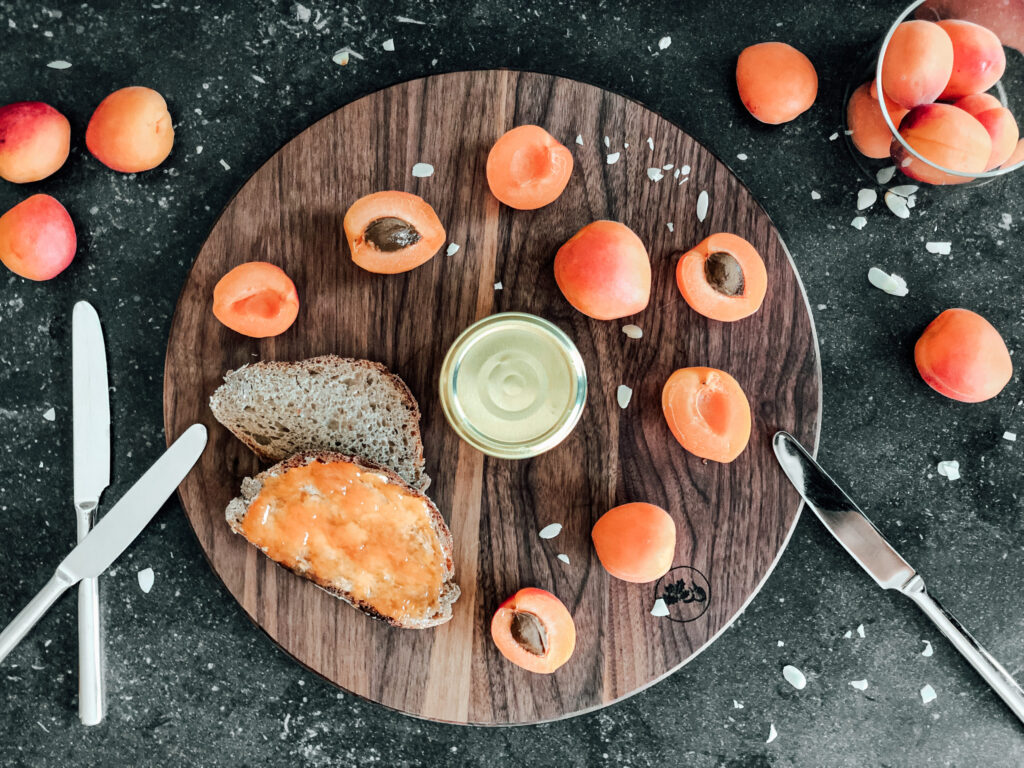 Did you give this recipe a try? If so, we would love to get some feedback from you! Just comment below, we really would appreciate your opinion. And if you took some pictures, just tag us on Instagram.
---
---