Vegan Apricot Nicecream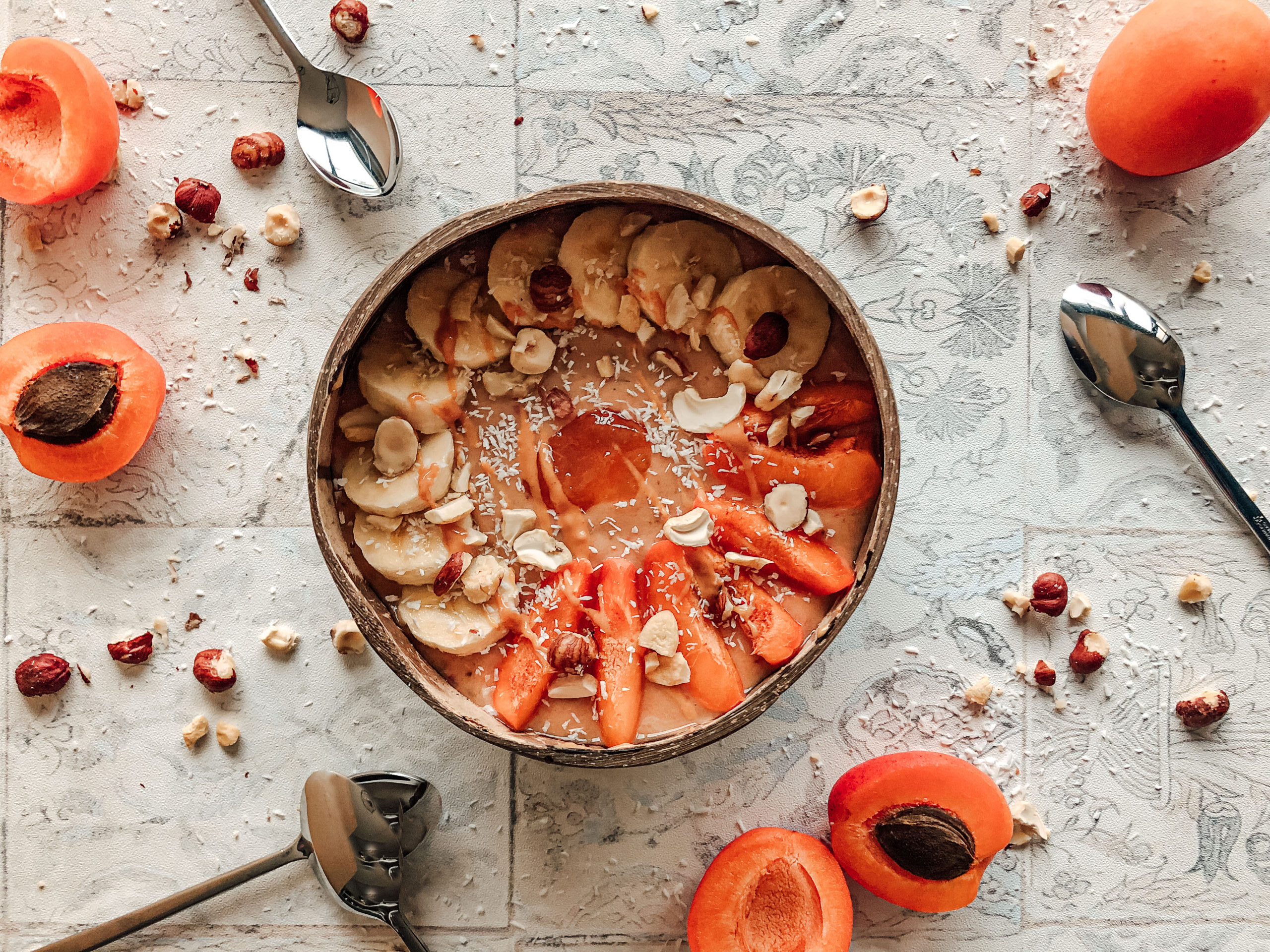 You are looking for something to cool down while enjoying the sun? You don't want to eat the usual ice cream that is packed with a huge amount of sugar and where you don't know what ingredients are all included? Or you just want to try something new?
Then Nicecream is the perfect solution for you! It is a healthy and super yummy option instead of normal ice cream and it is vegan!!! For us the perfect summer dessert with a lot less sugar and super easy to make!
There are only to things that you need to make some nicecream: 1. A food processor. 2. Frozen bananas.
About the food processor: Anything that will crush the frozen bananas and will make them cream will work. This can be also a smoothie maker, a Thermomix etc.
The most important part is the second point: the frozen bananas! You need to put some ripe bananas beforehand in the freezer! We have always some in the freezer as I often add them into a smoothie or use them to make some banana bread. Maybe an idea to consider? Especially as there are probably sometimes some bananas leftover at your house that are too ripe and you don't want to eat them anymore? These are the perfect ones for nicecream and perfect to place them in the freezer! We usually peel them beforehand because afterwards it is a mess.
We made Apricot Nicecream as we just love the taste of it but you can make also Nicecream with your favorite fruit or you also can make it with some cacao powder or peanut butter.
And you know what? We have Nicecream on those super hot days even for breakfast as it is so healthy and tasty as well! And the crazy thing about Nicecream is that you almost don't taste the banana even though it is the base of it all. So just give a try and surprise yourself with a nice alternative to the "normal" ice cream or gelato. The recipe is so simple and quick.
Vegan Apricot Nicecream
Ingredients
3

bananas

(ripe, frozen)

3

apricots

(optional frozen)
Instructions
Throw the apricots in the food processor and blend it until you have an apricot sauce.

Now add the frozen bananas and let it blend until you have a smoothie nicecream.

If you want you can top it with some fresh fruit, nuts, peanut butter, jam or what you prefer.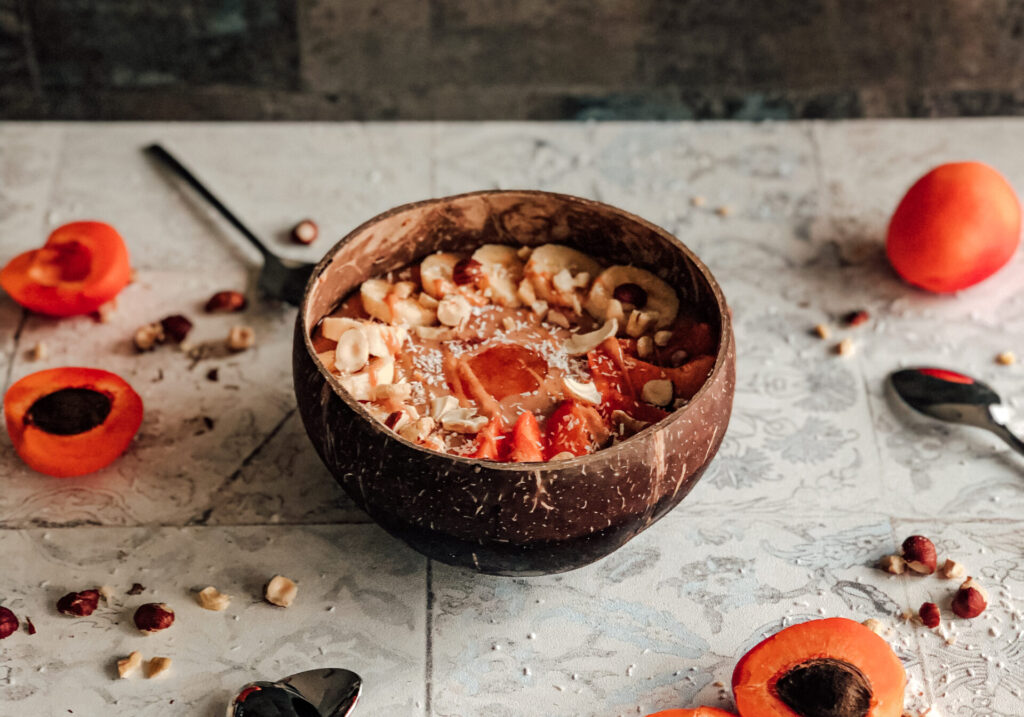 Did you give this recipe a try? If so, we would love to get some feedback from you! Just comment below, we really would appreciate your opinion. And if you took some pictures, just tag us on Instagram.
---
---