Green Smoothie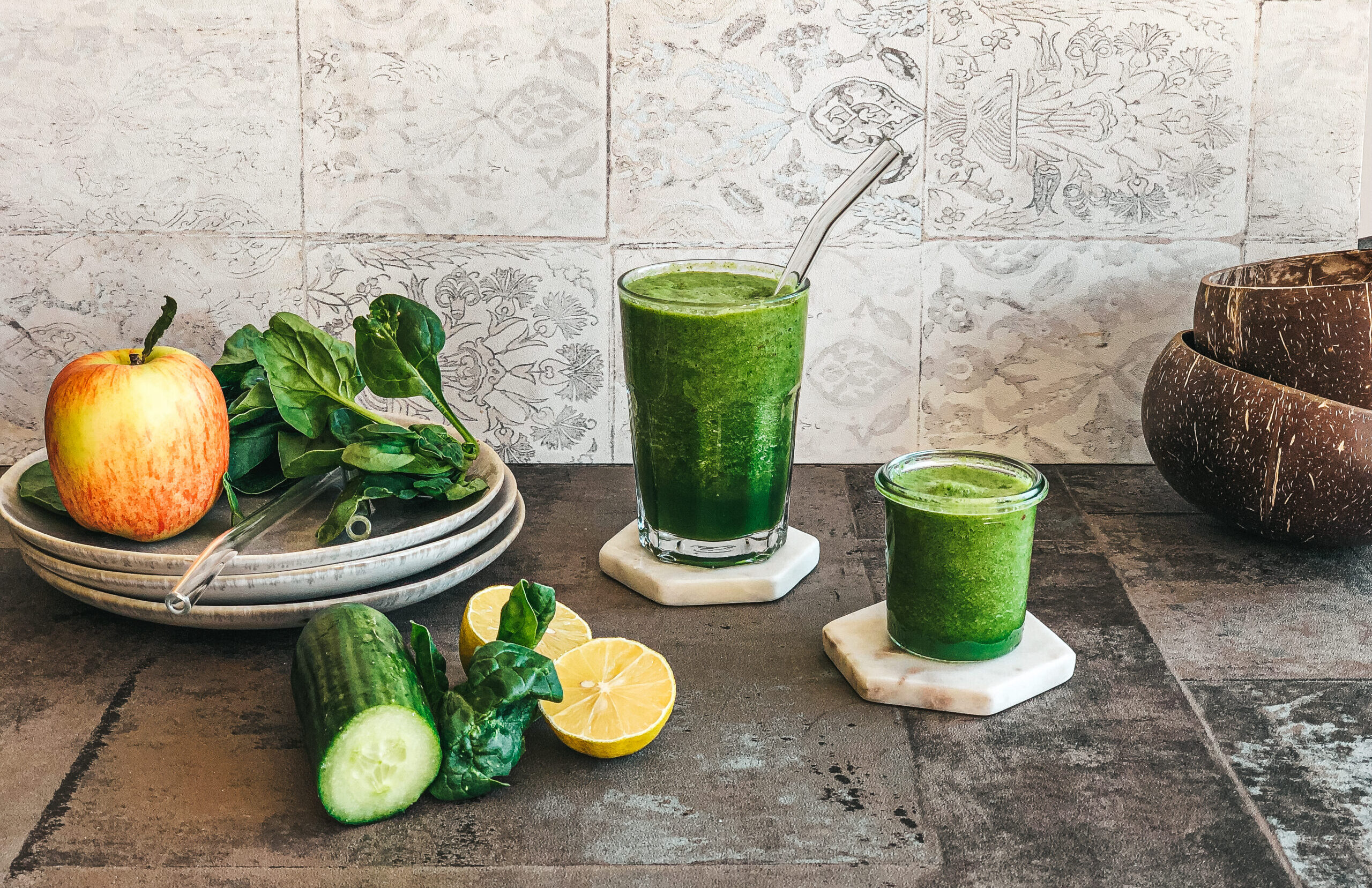 Are you also searching sometimes for a healthy way to start into the day from which you can get a lot of vitamins and energy?
A perfect choice then is a green smoothie!!! It tastes so much better than most people think if you choose the right ingredients! We use usually an apple, lemon juice, spinach and cucumber.
All of the different ingredients offer great nutrition and vitamins. Spinach offers an high amount of fiber and of iron and is an excellent source for vitamins (e.g. vitamin A or C). Those factors will help you especially to keep your immune system up during colder times. Apples are also rich in fiber and in vitamin C. Additionally to that, the apple is high in antioxidant plant compounds. This will benefit your overall health. Cucumbers are made up out of a lot of water and therefore are low in calories.
The water of the cucumber will help the smoothie to get smooth, most of the time you don't need to add addtional water.
Are you a green smoothie drinker as well or have you never tried it before? If so, what type of green smoothie do you drink and what is your secret ingredient? If you have never tried it before are you drink "normal" smoothies once in a while?
No matter what breakfast type you are, maybe you want to try something new. The green smoothie is also a great lunch option or for a snack in between. So just give it a try, you will love it!
Green Smoothie
Ingredients
1/3

cucumber

1

handful of

spinach

1

lemon

1

apple
Instructions
Wash all the fruit.

Add the apple, spinach and cucumber into a bowl or into your smoothie maker. Squeeze the lemon out on top of everything else. Now blend it until you got a nice smoothie texture.

If the texture is to thick to drink, add some water.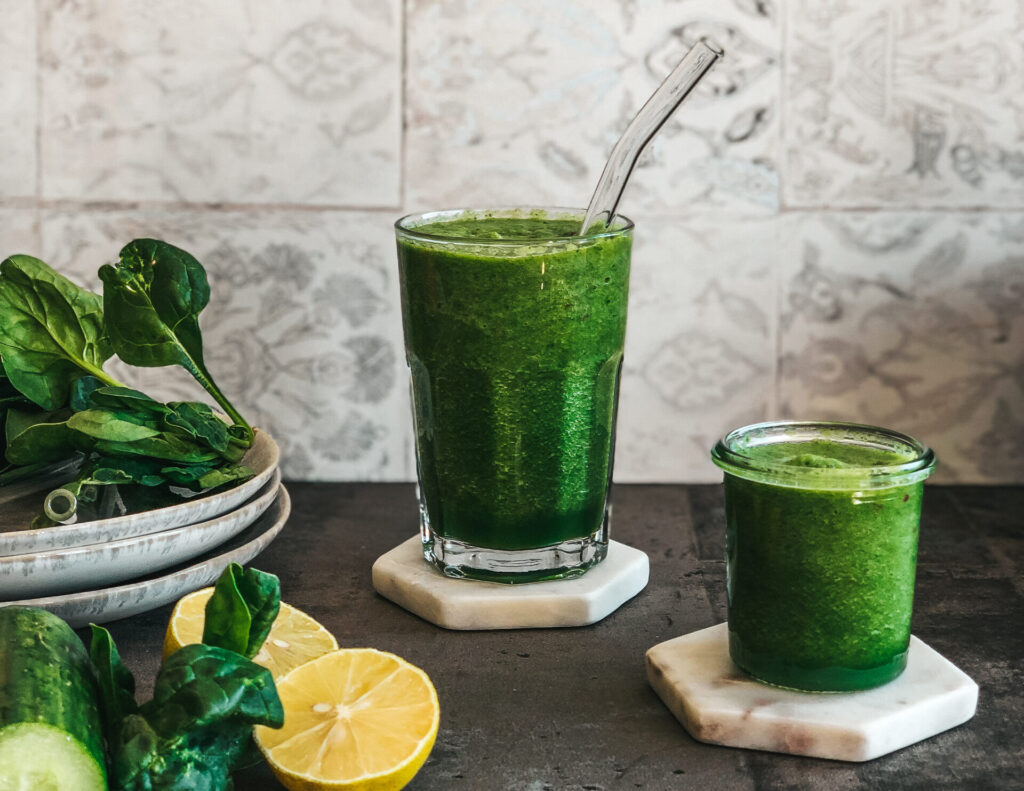 Did you give this recipe a try? If so, we would love to get some feedback from you! Just comment below, we really would appreciate your opinion. And if you took some pictures, just tag us on Instagram.
---
---