Vegan Mini Apricot Galette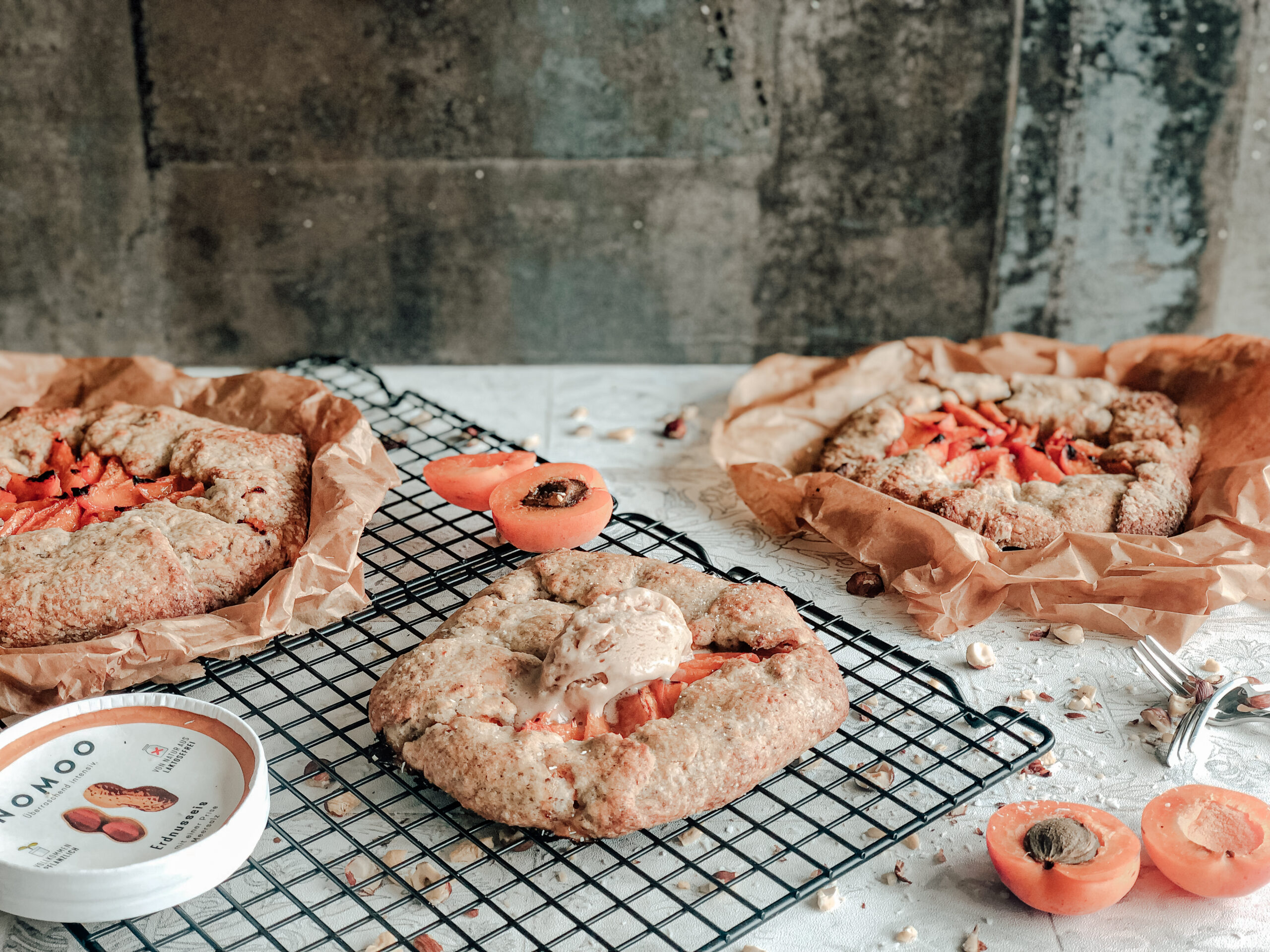 What are you doing during those hot summer days, especially when you have guests over? What are you baking or cooking with or for them?
During these hot days we try to use our oven as little as possible but for this recipe it is so worth it to turn it on for a minute!!! We love galette in the summer topped with a scoop of (vanilla) ice cream – just the best!
Galettes are the perfect summer cake – super light, simple and just super delicious. If you don't like apricots, you can fill it with your favorite fruit. We chose aprictos as they are the perfect mix of sweet and sour and Marie is an apricot lover anyway!
Compared to the usual Galette we changed the dough a little bit up and replaced some of the flour with shredded hazelnuts which adds an additional flavour to it. If you are allergic to nuts, you can replace the hazelnuts with usual flour or shredded almonds. This will be almost as good as with the hazelnuts!
Just give these VEGAN APRICOT GALETTES a try and let us know what you think, especially in when it is cooling up a little at the moment.
We hope you have a fabulous weekend and enjoy these summer days! See you soon!
Vegan Mini Apricot Galettes
Ingredients
150

g

shredded hazelnuts

150-200

g

flour

180

g

(vegan) butter

60

g

sugar

50

g

cold water

600

g

apricots

apricot jam
Instructions
Mix the hazelnuts, the flour and sugar in a bowl. Cut the cold butter in pieces into it and mix it together with your hands or your (kitchen-aid) food processor. Add the water step by step and stop when you get a smooth dough.

Now let the dough covered in plastic wrap rest in the fridge for at least an 1 hour until you roll it out.

While the dough is resting, wash the apricots and cut them into slices.

Preheat the oven to 200 degrees Celcius (Ober-/Unterhitze).

Cut the dough into 3 pieces, so that you get later 3 mini galette. If you want one big one, than leave the dough in one piece.

Roll out one of the pieces on an flour-covered surface into a round shape.

Place it now on a baking sheet and add in the middle some apricot jam and 1/3 of the apricots slices.

Now fold the sides of the dough over the filling as far as possible. Then you'll have a beautiful galette.

Repeat step 5-8 for the other two mini galettes.

Now bake one at a time for 15-20 minutes. Until the dough turns golden brown.

Let it cool down a little bit and then serve it with a scoop of vanilla ice cream.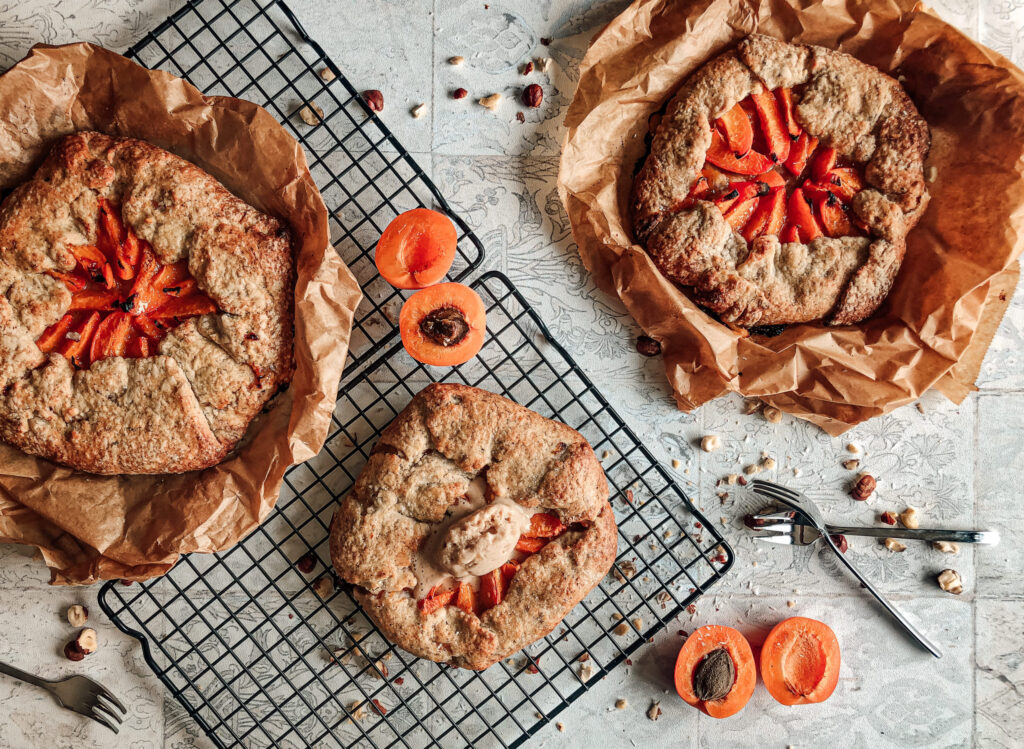 Did you give this recipe a try? If so, we would love to get some feedback from you! Just comment below, we really would appreciate your opinion. And if you took some pictures, just tag us on Instagram.
---
---