Seafood Salad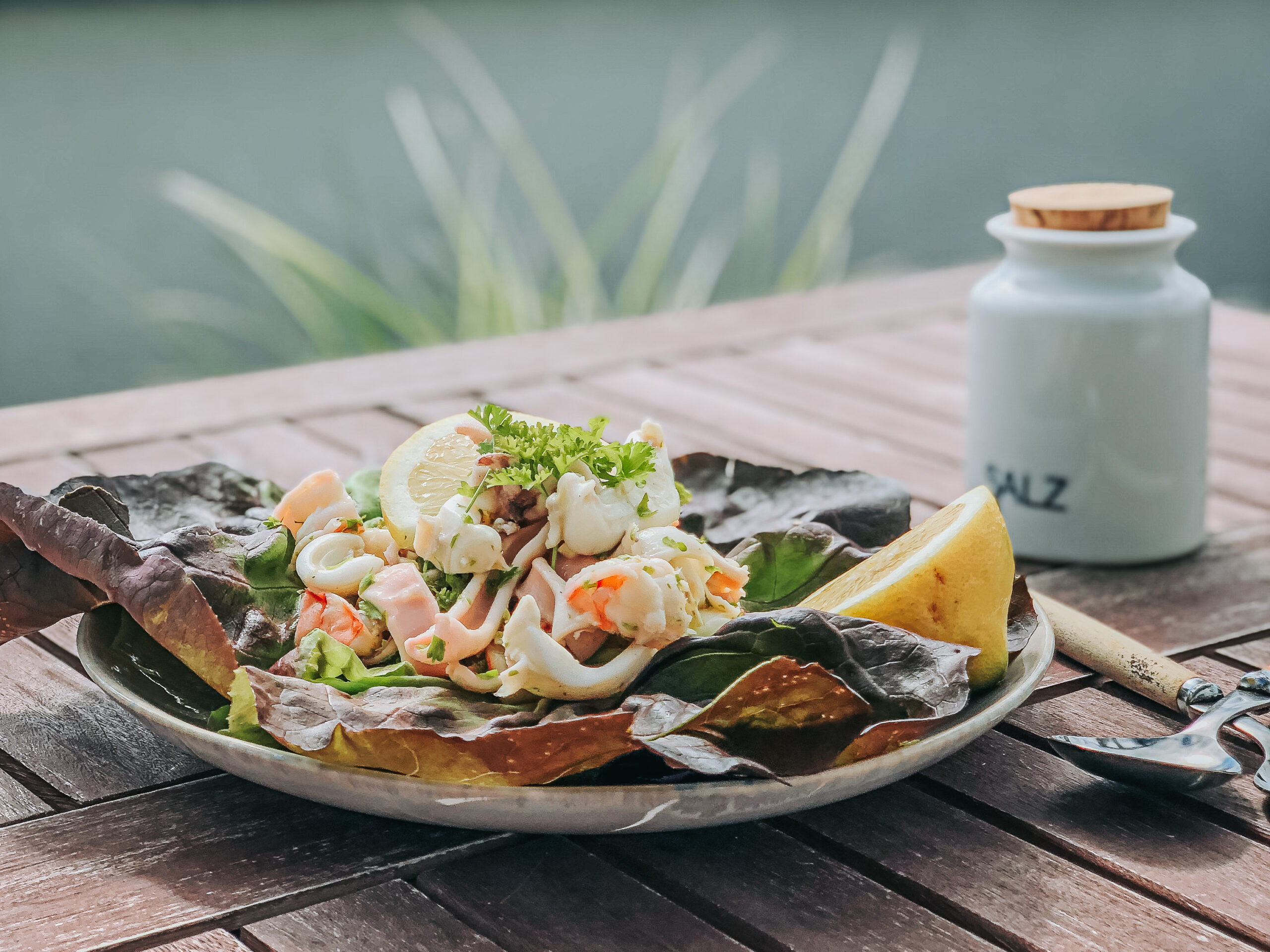 SUMMER SUMMER SUMMER – do you feel this way too? We had some super hot day last week and starting tomorrow there are more to come! For us this just screams summer!
What have you guys planned for your summer? Are you going on vacation and if so, out of the country? Or are you bring the vacation and holiday feeling home? We think if it as warm and nice as at the moment, vacation at home totally works. With this recipe you can bring a little bit of Italy home on your plate, especially when it is warm and you don't want to eat everything and this is a great option.
We prefer cold dishes like salads and light food options in the summer! One of them is this AMAZING SEAFOOD SALAD!!! It is so much easier then we thought and soooooo tasty! The only difficult part is to gut the seafood but with the help of some videos, you will be able to do it too! And it is so worth it! I think I never had such a good Insalata di Mare.
Insalata die Mare
Ingredients
10

scampi

3

calamari

6

sepia

1

lemon

olive oil

white balsamico vinegar

white pepper

salt

fresh parsley

6

leaves

salad
Instructions
Rinse your seafood with warm water.

Clean and gut the calamari and the sepia and don't forget to peel the scampi. If you like scallpos, you could add some as well to the salad.

Cut the seafood in the wanted sizes.

Now cook the seafood for only 1 minute in boiling salt water. If you leave them too long in the water, especially the calamari will get to hard.

Rinse the water off and set the seafood aside.

Now squeeze all the juice out of the lemon and mix it with at least 3 tablespoons of olive oil, salt, white pepper and 2 tablespoons of white vingar.

Cut some fresh parsley and add it to the sauce.

Poor the sauce now over the seafood and mix it very well, so that the sauce will touch every little spot.

The seafood is probably still a little warm.

If you like it this way, garnish now the seafood salad on some leaves of green salad.

If you you prefer it cold, set the seafood salad in the fridge for a while and garnish it then later.

Now enjoy! It will taste amazing!
Did you give this recipe a try? If so, we would love to get some feedback from you! Just comment below, we really would appreciate your opinion. And if you took some pictures, just tag us on Instagram.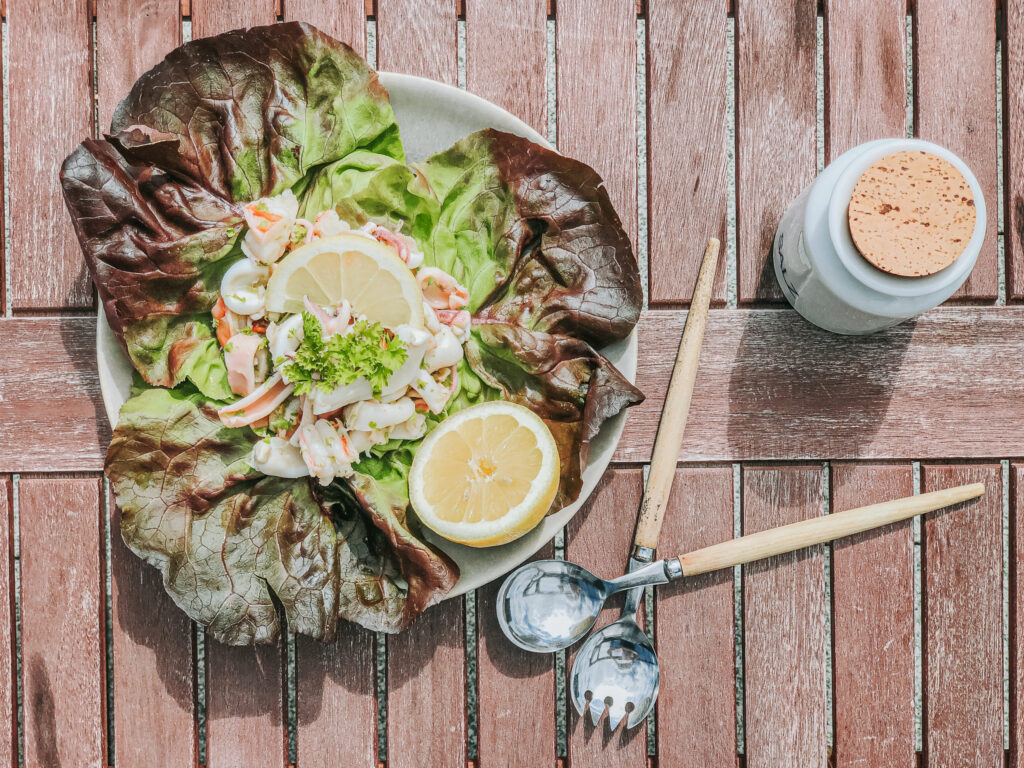 ---
---