Rhubarb-Strawberry-Sorbet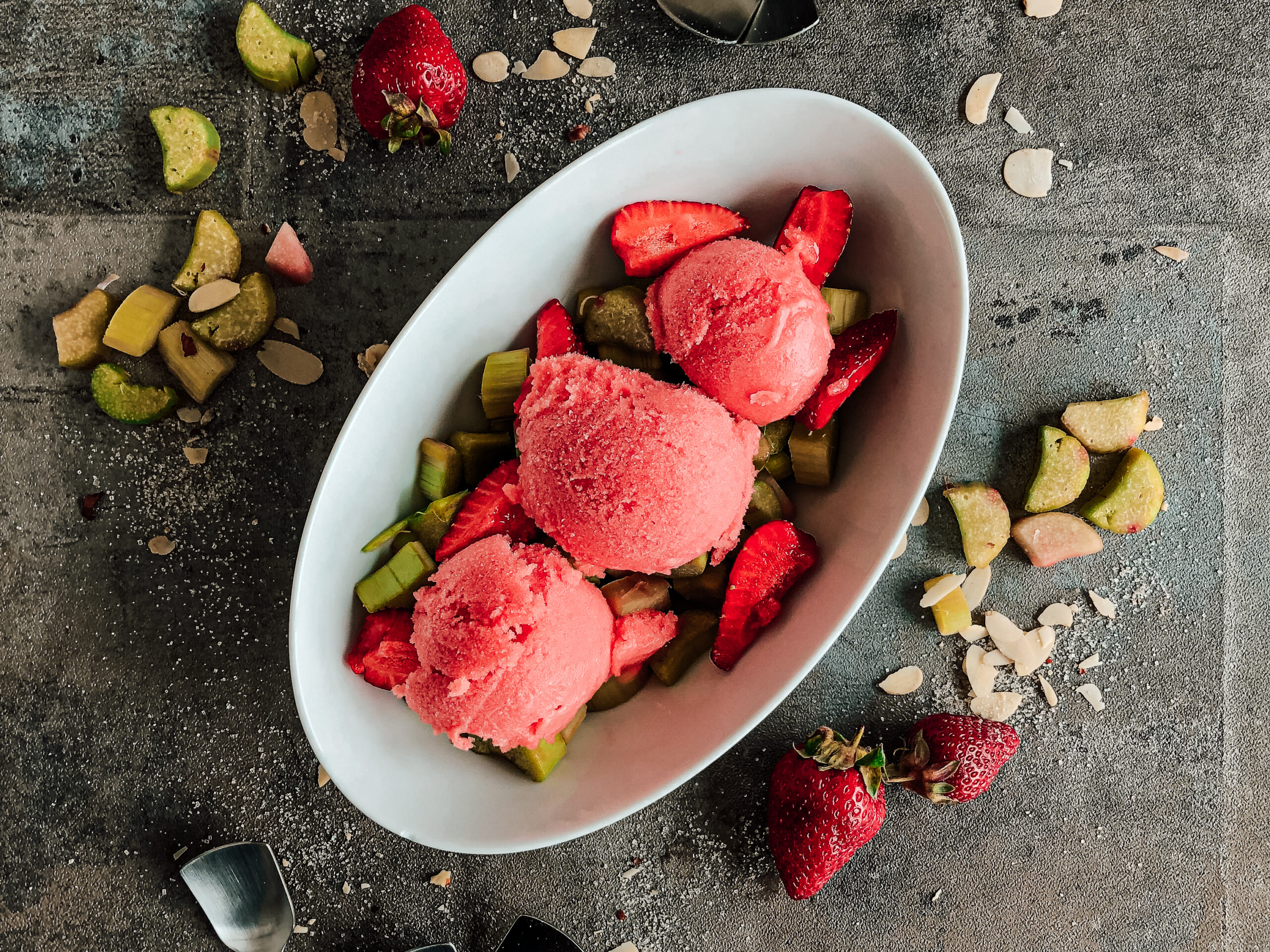 You are looking for a simple, yummy and fruit sorbet that you can make by yourself and without an ice cream maker? Then this recipe is the right one for you! You don't need a lot of utelities and it is so simple!
We were looking for a recipe to make a sorbet without an ice cream maker as we don't have one and don't really have the room for one as well. We didn't find the recipe that matched our expectations completely, so I got creative and followed my idea and it worked out extremely good! So here is the result:
What do you think? Do you wanna give it a try? I think the mixture between rhubarb and strawberry is the PERFECT combination. The sorbet has a sour note to it from the rhubarb but with the sweetness of strawberries it tastes just amazing! If you love sorbets, rhubarb or strawberry this will taste like heaven to you.
It is welcoming the spring and summer time. With its ingredients you can't think of anything else than a warm and sunny day! To cool down and have a reason to take a break on such a day, you need to make this sorbet.
This recipe for me is also an inspiration what you can do with rhubarb. A lot of people don't know what to do with it or only can think of rhubarb pie or stewed rhubarb but there is so much more you can do with it! This recipe is just one option! So maybe you are going to give it a try?
Rhubarb-Strawberry-Sorbet
Ingredients
350

gr

rhubarb

150

gr

strawberries

125

gr

sugar

200

ml

wasser

2

branches

fresh mint
Instructions
Wash the rhubarb and strawberries. Cut them into small pieces.

Add all the ingredients into a pot and let it boil for 10-15 minutes.

After it is cooled down, sift the mixture so that only the juice is left.

Now put it in the freezer for about 2 hours. After those 2 hours blend it until you get a cream texture. Repeat this step another time.

After that just leave it in the freezer at least for another hour. Now the texture should be like sorbet. Otherwise repeat step 4 or let it in the freezer for a little longer.

Enjoy the sorbet! If wanted with some fresh fruit, nuts or waffles.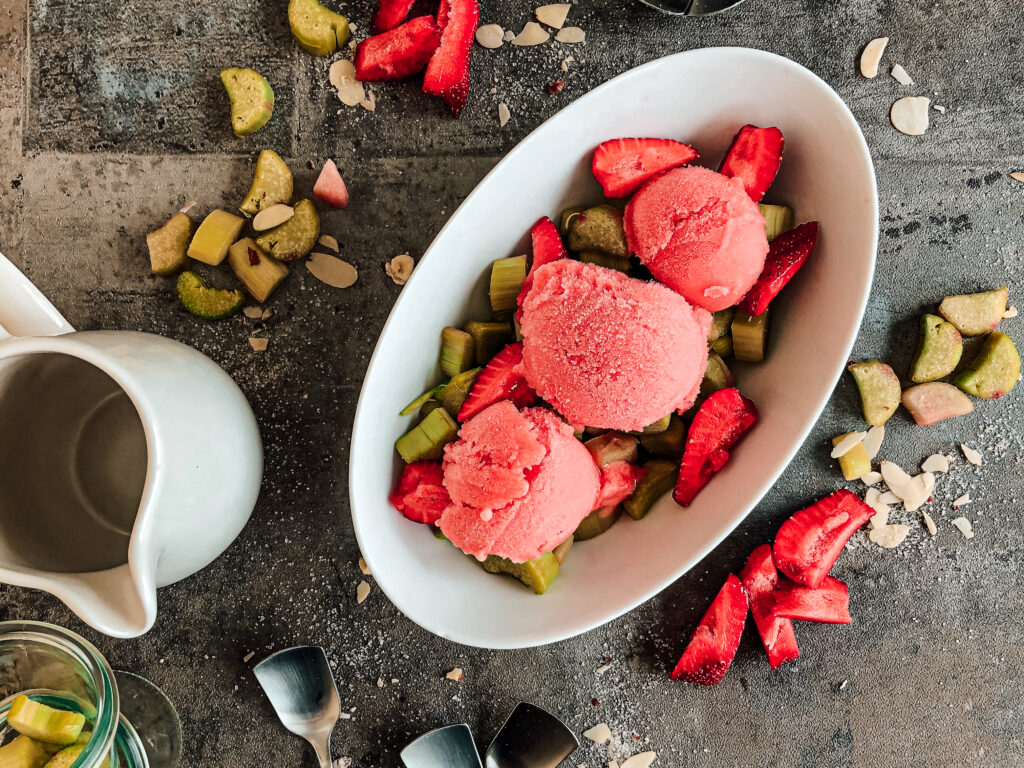 Did you give this recipe a try? If so, we would love to get some feedback from you! Just comment below, we really would appreciate your opinion. And if you took some pictures, just tag us on Instagram.
---
---